Dubai is gaining immense popularity for being business hub of the Middle East. Over the last 20 years or so, growth in the financial, business, trade and logistics sectors has been on an enormous scale, due to which Dubai and UAE has contributed massively towards the world economy.
Since Dubai attracts a lot of International trade and investors from all over the globe on a massive scale, it has boosted the investor's confidence to bring their businesses to Dubai. Before commencing business in Dubai, a foreign business must acquire an appropriate Trade license in Dubai from the Department of Economic development.
The DED is responsible for monitoring and regulating the economic activities outside the free zones. DED has the authority to issue licenses & trade permits, setting rules for business hours, and classifying the business activities permitted within the Dubai mainland.
Among various business trade license options in the UAE, it can be very difficult for first-time entrepreneurs to figure which license they must opt for in order to set up business in Dubai. Well, that depends entirely on the nature of your business activities.
If you want import, trade and export goods and products such as food, furniture, electronics or clothes you are suppose to apply for a general trading license. This allows businesses you to trade with markets around the world not necessarily in the UAE. Apart from that a general trading license will enable your company to trade in multiple goods. So, with this particular license a business could import, export and trade any number of products i.e. Cosmetics, Building materials and toys etc. all under the same license.
What is a general trade license in Dubai?
A company can apply for a general trade license in Dubai if they intend to export, import or trade goods or products like clothes, accessories, furniture, electronics, etc. Foreign investors who are looking for opportunities in import and export market in the UAE should acquire general trade license. If you cover multiple trading activities that are in the same or different category then a general trade license is required by the company.
Having this license has a lot of advantages. But there are certain products, like guns, cars, alcohol and medical products that are not permissible to be traded through general trade license. These products require approval from higher authorities or UAE municipality's clearance. However, such products can be traded under a commercial trade license after going through the approval process.
Why is it necessary to apply for a general trading license in Dubai:
If the general trading license meets your company's need, then here is a list of things why you need a license to commence your operations in Dubai.
Setting up is easier:
Acquiring a general trading license in Dubai and the UAE is the straightforward process. In fact, in a lot of cases, applying for a general trading license is consider to be relatively easier than setting up in a free zone. Provided that you meet the eligibility criteria for a license, new initiatives have made the entire process simplified. You need to be registered with the Dubai Department of Economic Development (DED) and that can be done within just 90 minutes without committing to a lease agreement.
Affordable setup costs:
The general perception in the UAE is that setting up business with a general trading license is very costly. However, compared to a free zone company cost, the cost of applying for trading license starts at just AED 17,000 and depending on the requirements of your business; the total expense will probably not exceed AED 100,000 which is similar to popular free zones such as Dubai Multi Commodities Centre.
Set up options:
Settling a business with a general trading license allows investors to take on both office space and warehouse anywhere in the UAE in contrast to some other methods of company setup.
Apply for multiple visas easily:
General trading license are relatively favored option to go about with businesses that has large number of employees as they allow you with an option of unlimited visas when setting up on the mainland, but keep in mind when it comes to accumulating large number of visas, be aware that you will be required to increase the amount of office space accordingly.
So that makes it 100 sq ft of office or warehouse space per visa which is the general rule of thumb in Dubai but don't worry as it is quite negotiable with the DED. For example, if you have a domestic cleaning company may have 500 plus employees working out station then it can negotiated with the DED that the company will not be required to take such a huge office space.
Set up with multiple shareholders:
There can be multiple reason of why general trading license has gained popularity with huge enterprises, but one of the reasons among them is that they allow foreign investors to set up business with multiple shareholders. As there is no official cap on the number of shareholders you can commence business with, the general accepted limit is 50 individuals or corporate entities.
Fewer barriers to entry:
Acquiring a general license is relatively quick and easy application process and offer business start ups with a low barrier to business ownership in a number of ways. To start off with, as there is no requirement for paid up share capital when setting up a mainland general trading business, the upfront costs is usually minimal and to top that up a general trading businesses are not required going through yearly audit.
Easy to sponsor Dependants:
Acquiring a general trading license in Dubai does not only make it simple for you and your employees to apply for visas, but it offers you to sponsor Dependants for their visas as well. So, if you require a visa for a spouse, child, maid or driver, the process is a simple one, your Dependants have to go through the process of entry permit, status adjustment, a medical fitness test, then Emirates ID registration and visa stamping and they can join you in Dubai.
It is always recommended to seek advice from an expert in setting up UAE free zone businesses to ensure that before placing an application, both you and dependents that you wish to sponsor meet the entry criteria as it is such an important process.
Issuance of trade license in Dubai is the responsibility of Department of Economic Development. Carrying a trade license will allow you to commence your business in Dubai. Depending on the activity of your business will decide what kind of approvals you will be required from relevant authorities. For example,
Banks and financial institutions need UAE Central Bank's approval.
Insurance and related agencies need Ministry of Economy and Commerce's approval.
Manufacturing firms need from Ministry of Finance and Industry's approval.
Medical and pharmaceutical companies require from Ministry of Health's approval.
Education related businesses need Knowledge and Human Development Authority's approval.
Food related business require Food Department of Municipality's approval.
Oil and gas companies involved in production may need endorsements and approvals from government authorities.
Dubai Chamber of Commerce and Industry will always be involved For licensing of any kind of business and its registration procedure.
The Process of Applying for a Trade License in Dubai
The process of applying for a trade license in Dubai involves the following steps:
Determine the Type of License: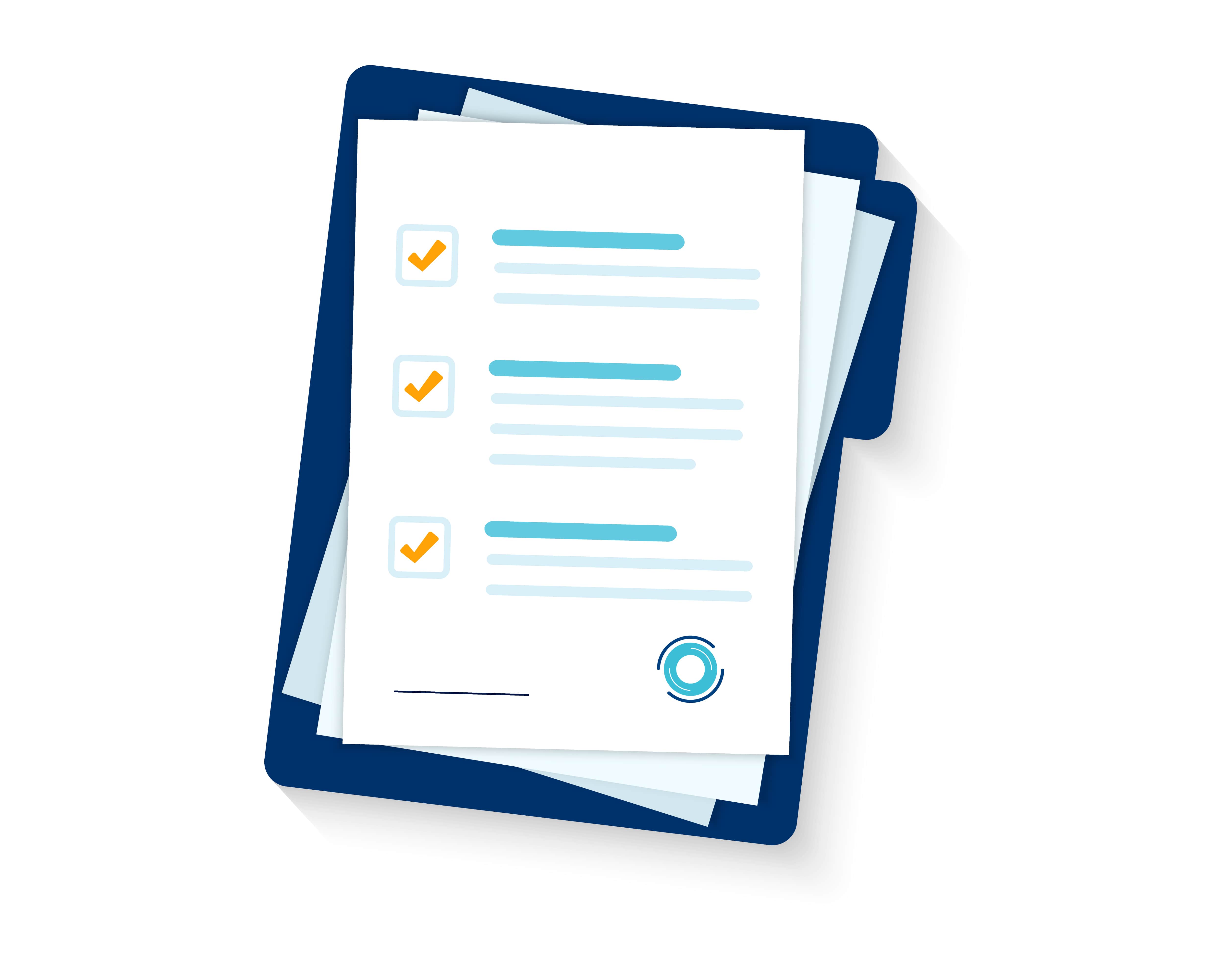 The first step is to determine the type of license you require based on the nature of your business activities. You can consult with a business setup consultant to help you choose the appropriate license.
Choose a Business Name and Activity:
Choose a unique name for your business and select the activities that your business will engage in. Ensure that the chosen name complies with the naming conventions of the UAE and does not violate any trademarks.
Obtain Initial Approval:
Obtain initial approval for your business plan from the DED. This involves submitting a proposed business plan that outlines your business activities and projected financials. The business plan should be comprehensive and cover all aspects of your business, including marketing, sales, and operations.
Register the Company:
Once you have obtained initial approval, you need to register your company with the DED. This involves submitting the required documents, including passport copies of all shareholders and the manager, along with the Memorandum of Association (MOA) and Articles of Association (AOA).
Acquire Required Permits:
Depending on your business activities, you may need to obtain additional permits and approvals from various government departments. For example, if you are setting up a restaurant, you will need to obtain a food and hygiene permit from the Dubai Municipality.
Submit Documents and Obtain the License:
After completing all the above steps, you need to submit the required documents and pay the relevant fees to obtain the trade license from the DED. The license is usually issued within a few working days, and you can then begin operating your business in Dubai legally.
Conclusion
Obtaining a trade license in Dubai is a mandatory requirement for operating a business in the emirate. By following the above steps, you can ensure a smooth and hassle-free process of obtaining a trade license and launching your business in Dubai.
Types of Trade License in Dubai:
There are basically three types of business licenses issued depending on the business activity the business intends to undertake.
Commercial License:
Commercial license is issued to companies engaged in trading activities. If you intend to start trade in Dubai under commercial license then creation of Mainland Limited Liability Company is the option best suited to fulfill your needs. This requires you to have a local sponsor. That business is not allowed carry any activity outside the range of the Trade License. If you wish to carry out trading outside UAE you can obtain commercial license by establishing company in UAE free zone. You do not require local sponsor and can own 100% of your business in such cases. Free Zone companies can however sell products within UAE by collaborating with UAE mainland distributors. All the documents for acquiring commercial license have to be submitted with the Department of Economic Development in Dubai and with the UAE Federal Ministry of Economy.
Businesses conducted under commercial trade license includes, Import and export, Electronics trading, Car rental services, Brokerage firms, Logistics firms and Trading of building material.
Documents Requirements for commercial licenses are:
An application form with a company name will be mentioned in English or Arabic.
Original lease agreement is needed for the registered address of the company,
The permit issued by the Dubai Municipality Building Department which will clear the office premises for use and business address for the company.
Fee payment proof for the issuance of the trade license
Industrial License:
Manufacturing or industrial companies are issued Industrial license. You are required to have physical office inside Dubai to obtain industrial license. Industrial License is issued to those ventures who are involved in manufacturing, semi-manufacturing activities such as manufacture of motor cars, motor bikes and its necessary spare parts, Metal casing, appliances and machinery manufacturing and water manufacturing and Packaging.
These licenses are issued by Department of Economic Development and need special approvals from Dubai Municipality and Planning department. Also civil defense and other government offices approval are required based on the industrial license activity.
Documents required for this license are:
Filled form
Passport Copies of all the Partners
Copy of Local Partner Naturalization book's or Jinsiyya.
No Objection certification is required from the sponsor for expatriate partners
If UAE ID Number is not mentioned in the Visit/Tourist/Transit visa, it has to be collected from Immigration Department.
Certain activities require initial approval from concerned departments for example Municipality, RTA, National Media Council etc.
Professional License:
This license is required by professionals, service providers, crafts men and artisans. You need assistance of a local service agent for this license but 100% ownership of your business and its profits is lay with you. Professional License will be allotted on the basis of your educational qualifications and expertise.
Several factors are involved to attain this license and can include several approvals from the Chamber of Commerce, municipality, public notaries and protection agreements and so on. Activities involved under this license are Management and marketing consultancy, Law firms, Auditing and accounting companies, Information technology companies, Educational institutions and pharmaceutical businesses
Requirements necessary for this license are:
A local sponsor holding 51% of shares and the foreign investors will own the remaining 49% is a requirement for this license.
Physical office inside the country is a must and Virtual office is not entertained by the DED.
Issuance of licenses for manufacturing companies should have approval of the Finance and Industry Ministry.
Conclusion
In conclusion, obtaining a trade license is a necessary step for anyone looking to start a business in Dubai. The process can be complex and time-consuming, but with the right guidance and support, it can be a straightforward process. Understanding the different types of licenses available and the requirements for each can save you time and money. It's recommended to seek professional advice from a business consultant or a local sponsor to help you navigate the process and ensure a successful outcome. With the right preparation and guidance, you can obtain your trade license and start your business in one of the most prosperous cities in the world.
For More you can write us on [email protected] As we have the experts working with us we can solve your business plan hassle quickly and smoothly.
What is a trade license, and why do I need it in Dubai?
A trade license is a legal document that allows a business entity to conduct commercial activities in Dubai. It is mandatory for all businesses to obtain a trade license from the Department of Economic Development (DED) in Dubai to operate legally.
What are the types of trade licenses available in Dubai?
There are three types of trade licenses in Dubai: commercial, industrial, and professional. Commercial licenses are issued to businesses engaged in trading activities, industrial licenses are issued to businesses involved in manufacturing, while professional licenses are issued to individuals offering professional services.
How can I apply for a trade license in Dubai?
You can apply for a trade license in Dubai by submitting the required documents to the DED, along with the necessary fees. The documents typically include a completed application form, copies of the owner's passport and visa, a tenancy contract for the business premises, and any other documents required by the DED.
How long does it take to obtain a trade license in Dubai?
The time it takes to obtain a trade license in Dubai varies depending on the type of license and the nature of your business. However, the process usually takes between 7 to 10 working days, but it can take longer if additional approvals or permits are required.
What are the renewal requirements for a trade license in Dubai?
A trade license in Dubai is valid for one year and must be renewed annually. To renew your license, you need to submit an application to the DED along with the necessary fees. You may also be required to provide updated documents, such as a renewed tenancy contract, and undergo a renewal inspection by the authorities.